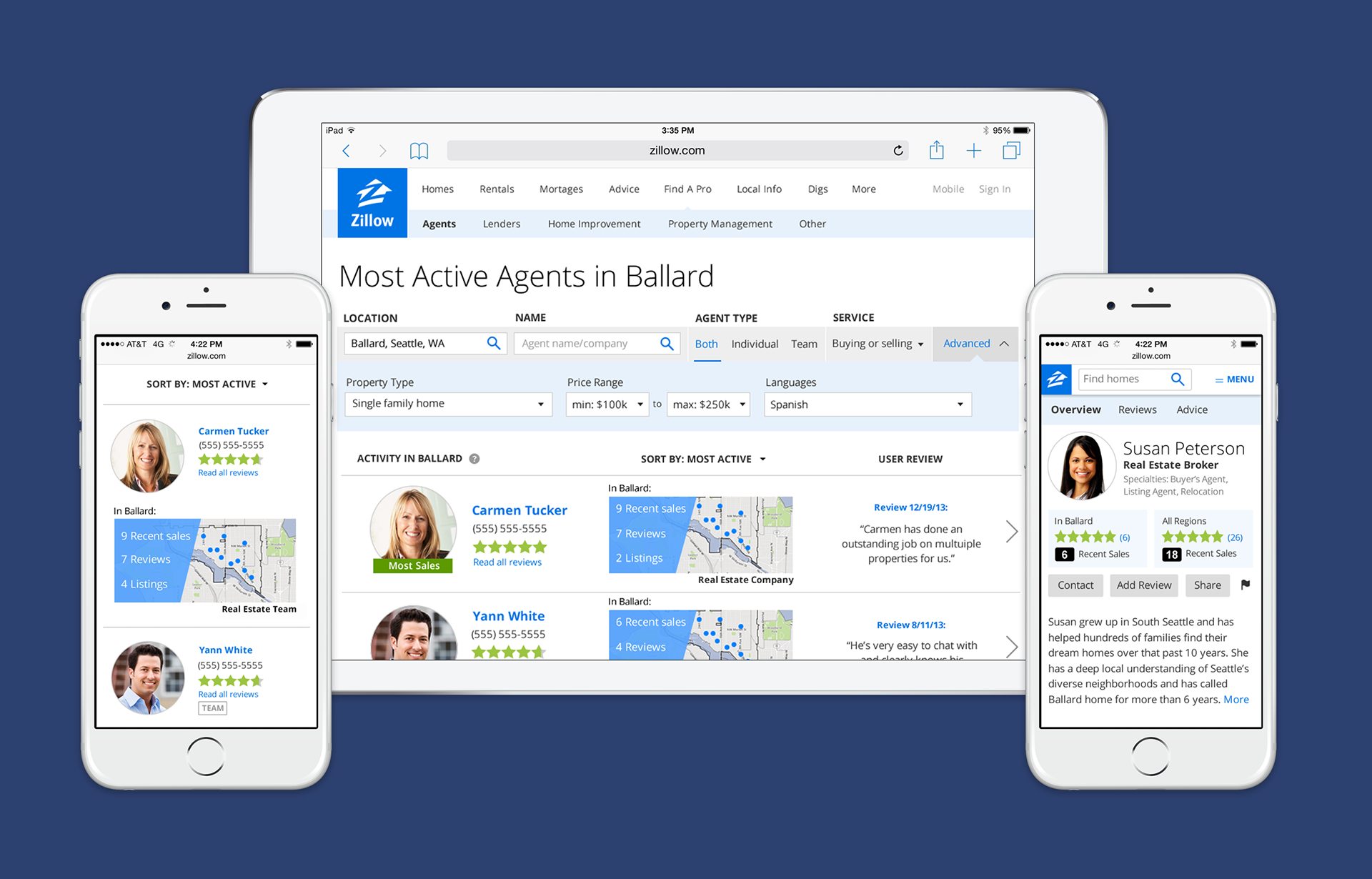 Over it's first 10 years of existence Zillow had built a directory of over 100,000 real estate agents, but users were having a hard time using it to select an agent. The existing design made differentiation difficult as most agents had similar reviews and there was little else presented to help users find an agent that was right for them.
Working with our researchers we were able to present several initial design concepts to home shoppers in three markets in the US. When reviewing the designs users expressed a strong preference to see agents that worked in their local area, going so far as to say they would not call an agent with an area code outside their own.
Once we understood the desire for local data, we decided to present each agent's sales and reviews scoped to the region users were searching in. This gave users a clear picture of which agents were active in their area and which agents were listing and selling homes around them.
Early iterations included a large map that updated depending on the agent selected but users had a hard time understanding what we were trying to convey. After a few changes, I landed on including a mini activity map in each agent's row to mark geographically where they had made sales in the selected region.
To help users feel a more personal connection we included larger agent photos and a pull quote from a recent review on the top level display where screen space allowed (tablet and larger).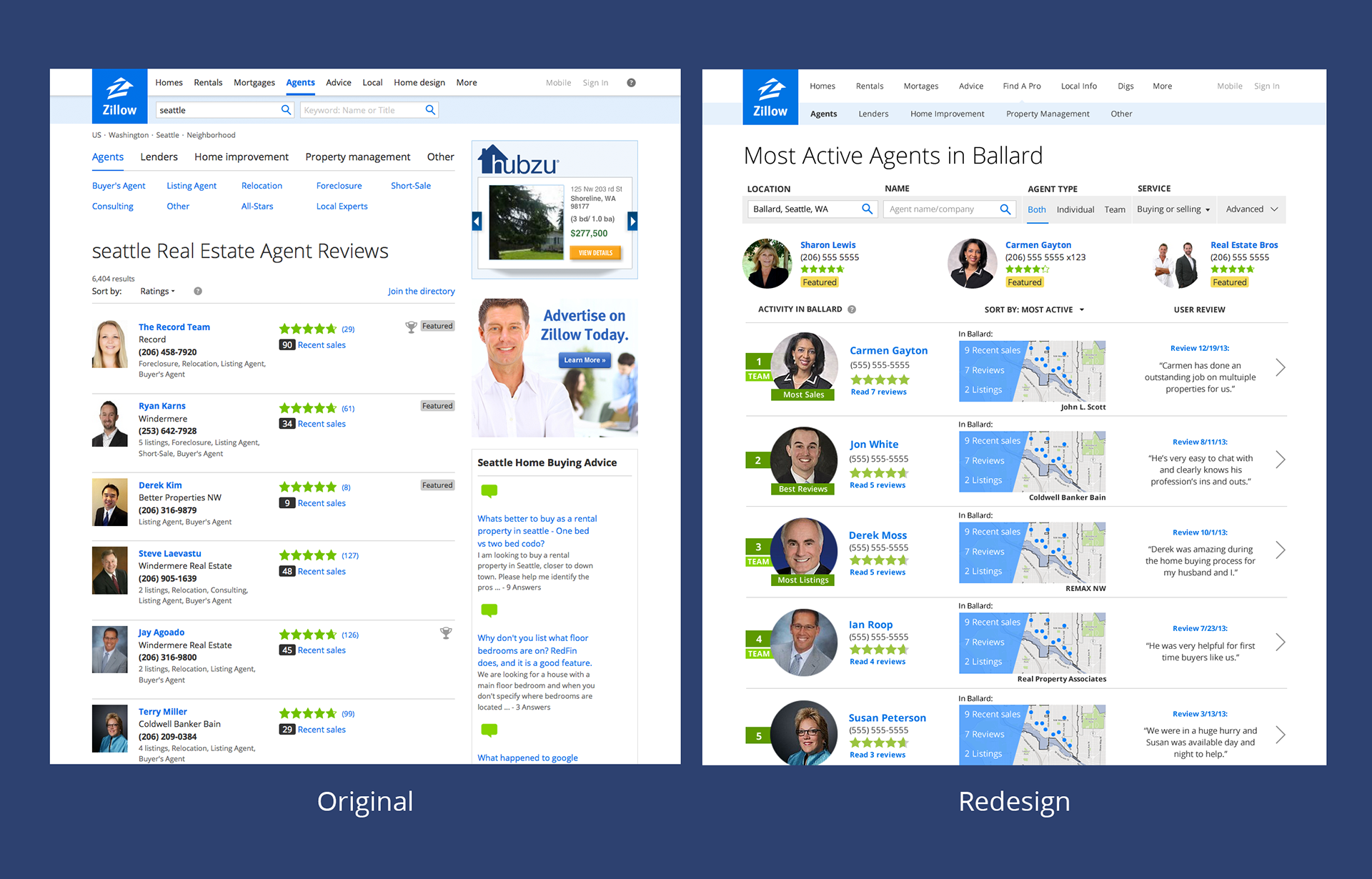 Users who reached the new Agent Finder product converted at a much higher rate and showed much higher rates of engagement than the previous experience. In testing users indicated they felt more in control of their agent search and felt they had a much clearer picture of what was happening in their local real estate market.