At Zillow the Android team was formed later than iOS and as a result the Android app had always been behind in functionality and out of step with Zillows design language in general. When Google announced the update to Android known as Material Design in 2014 we started planning on how we could use this release as part of a larger initiative to bring parity and polish to our Android experience.
The design process began by researching the early Material Design guidelines but I still had lots of questions until I attended a presentation of the new language at Google's San Francisco office.
Research had repeatedly shown that anytime we focused and simplified the Zillow experience user engagement went up, so it was easy to embrace the simple, bold style of Material Design. I worked hard to remove chrome and let the content take center stage wherever possible. I decided against using the floating action button as I felt the lack of text support would make our key action (contacting an agent) too vague and unexpected by the user.
Using the platform update as a catalyst for change was very effective. Over the course of 2015 we updated all major sections of the app and completely redesigned the tablet interactions for our users.

Around that same time Android Wear support was added as an extension of our app ecosystem. The main Wear app use case was alerting a user if they were near homes they may be interested in, but we also supported active searches and a quick glance feature that allowed users to view the median value of homes in the neighborhood they were currently in.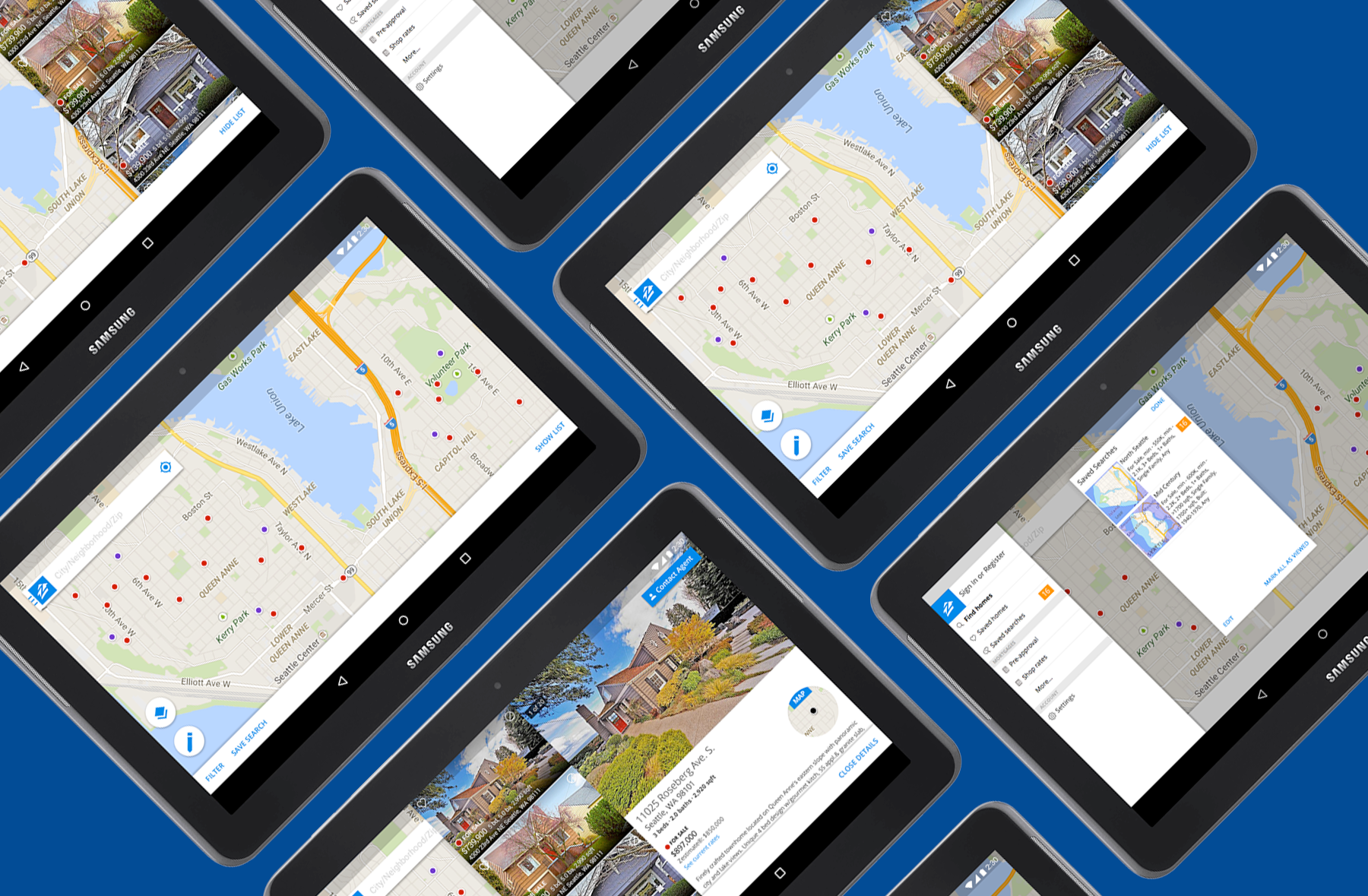 Not only did Android continue to be our highest converting platform but we also saw large increases in saved homes, saved searches and overall conversion. Our average user reviews also climbed from low 4-stars at the beginning of the redesign to 4.4 by the end of the year.