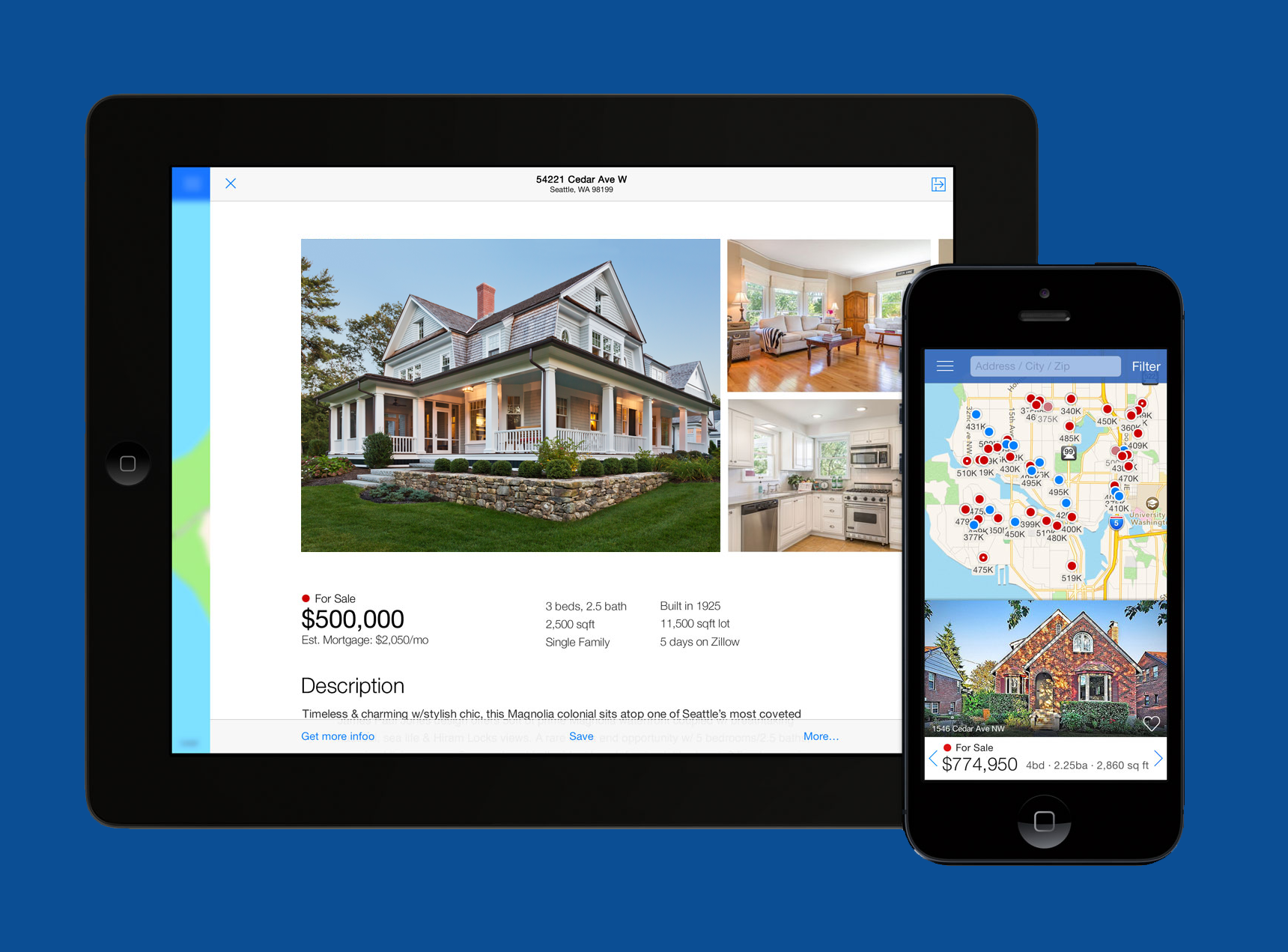 The visual design language introduced by Apple for iOS 7 provided a chance to rethink the Zillow Real Estate app visually as well as fix some issues that had been identified in usability testing.
Using a focused design sprint methodology we gathered three designers and two developers to start prototyping what our iOS 7 experience could be. We took nothing as sacred, and stripped our app down to it's basic functionality to rediscover what home shopping was about.
We knew from research that users wanted a way to quickly triage search results in the context of the map. Our solution was to dock large home images at the bottom of the phone screen to allow for quick visual triage and quick swiping through large sets of results while the top 2/3 of the screen displayed the results location on the map. On iPad both a list and map were always visible for location context.
The map design was cleaned up by removing the existing house icons and replacing them with color coded circles at high zoom levels and pills that displayed home prices when the user zoomed in more and map density was less of an issue.
Finally we redesigned the layout of the Home Details Page with cleaner fonts, a more recognizable hierarchy, and updated affordances for additional content. We also introduced a full screen option for iPad with a photo wall grid to quickly view multiple photos and maps at the same time.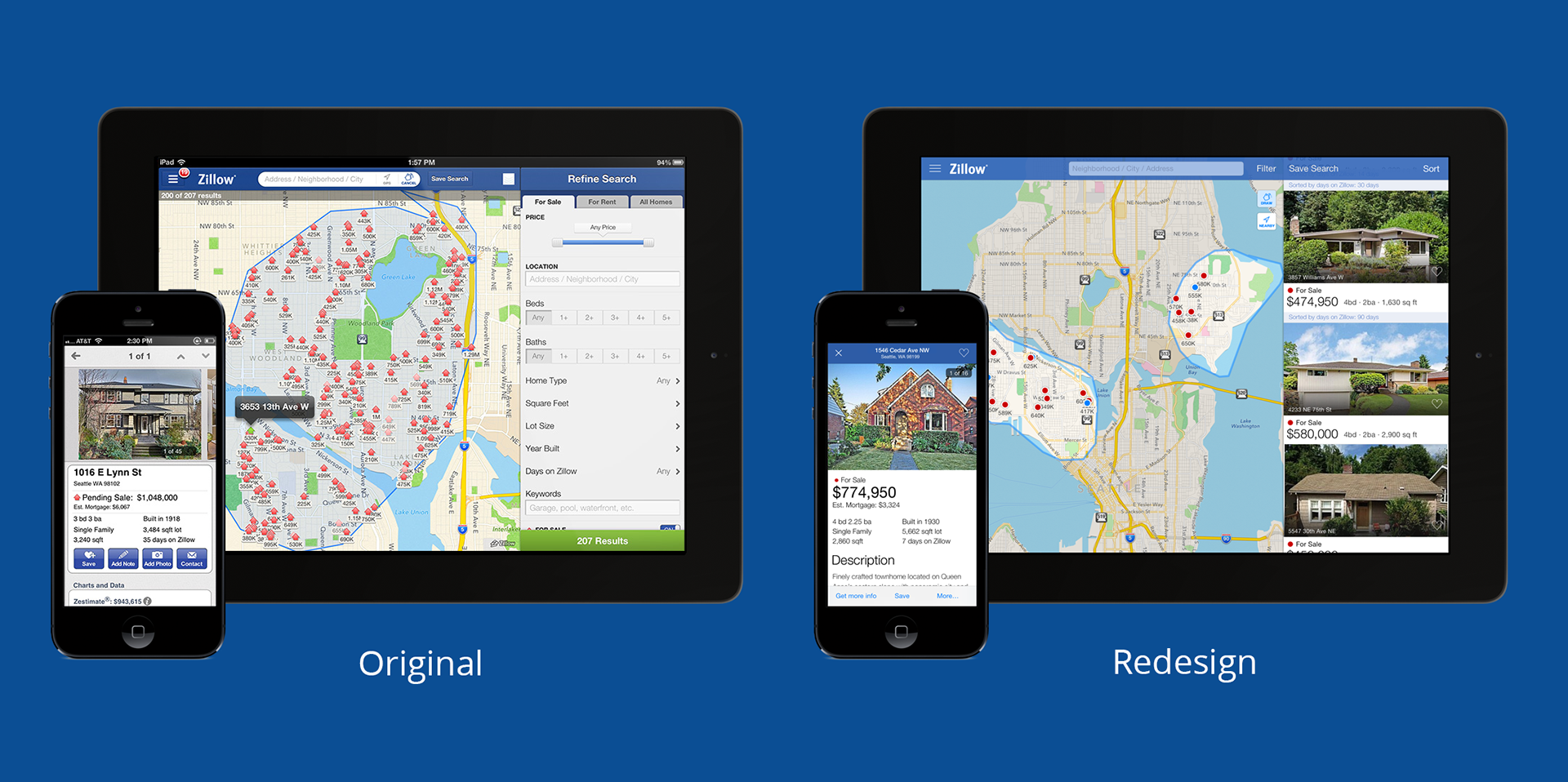 The design refresh was received positively by users, and Apple featured us on stage as one of the best designed for iOS 7 apps. The new photo card design dramatically increased page views and our new treatment for saving homes (a heart icon directly on the photo card) resulted in a large increase in users saving homes. The new design also provided a solid foundation for several tests we had planned in the following year.