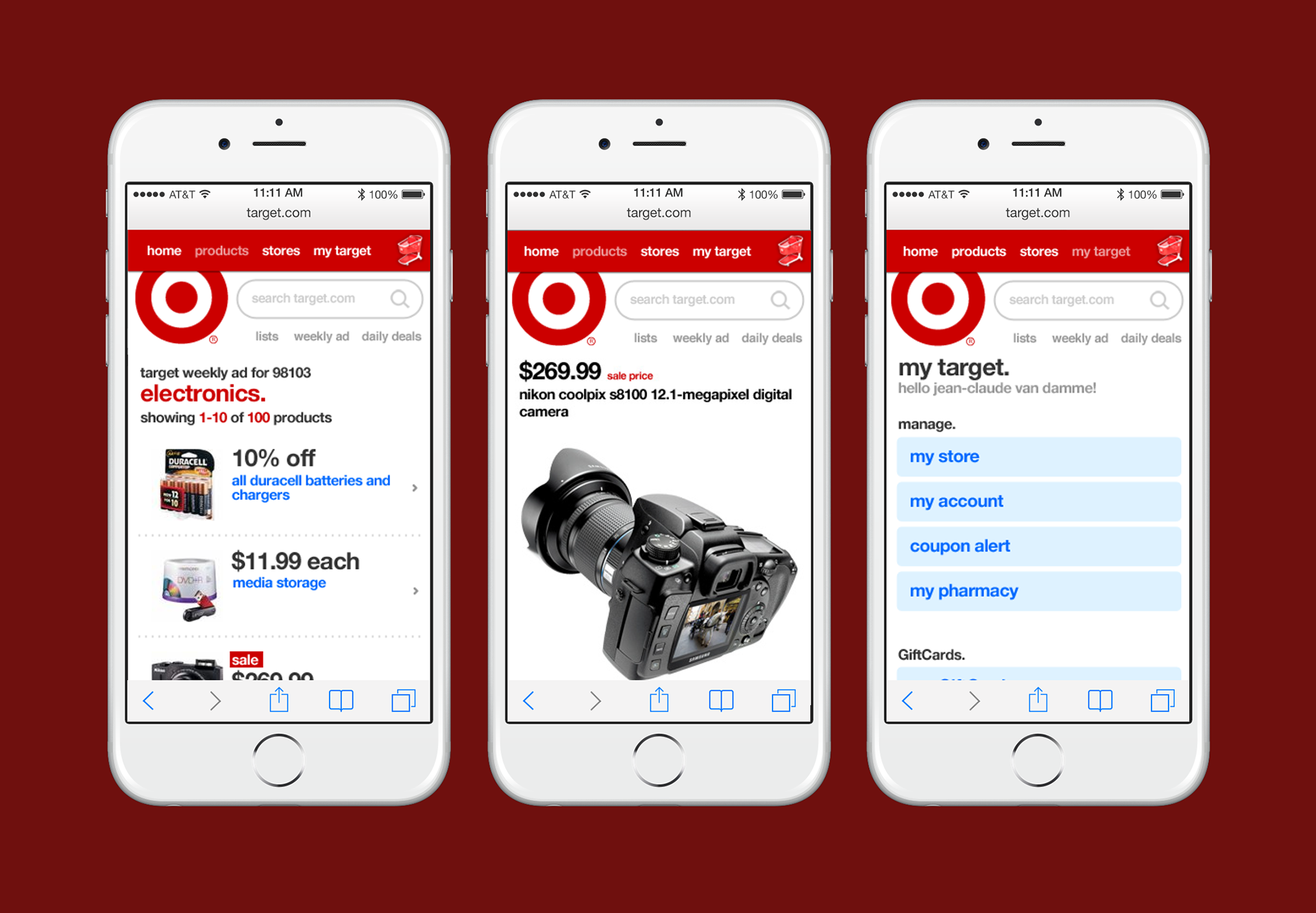 In 2010 Target was in the midst of moving their web services from Amazon to their own solution and felt it was time to fully embrace the new generation of large screen mobile devices. Target partnered with Ubermind to build a site with beautiful images, quick performance, and desktop level functionality as well as location specific content and in-store support.
This major project involved multiple designers on multiple teams over several releases. Through our tight working relationship with Target we were able to present designs weekly, get sign off and move quickly towards our launch date.
My role on this redesign was the My Account management section as well as designing the shopping cart and checkout flow. We took advantage of new HTML5 conventions as well as data type specific keyboards to build a streamlined flow for users to the Target site.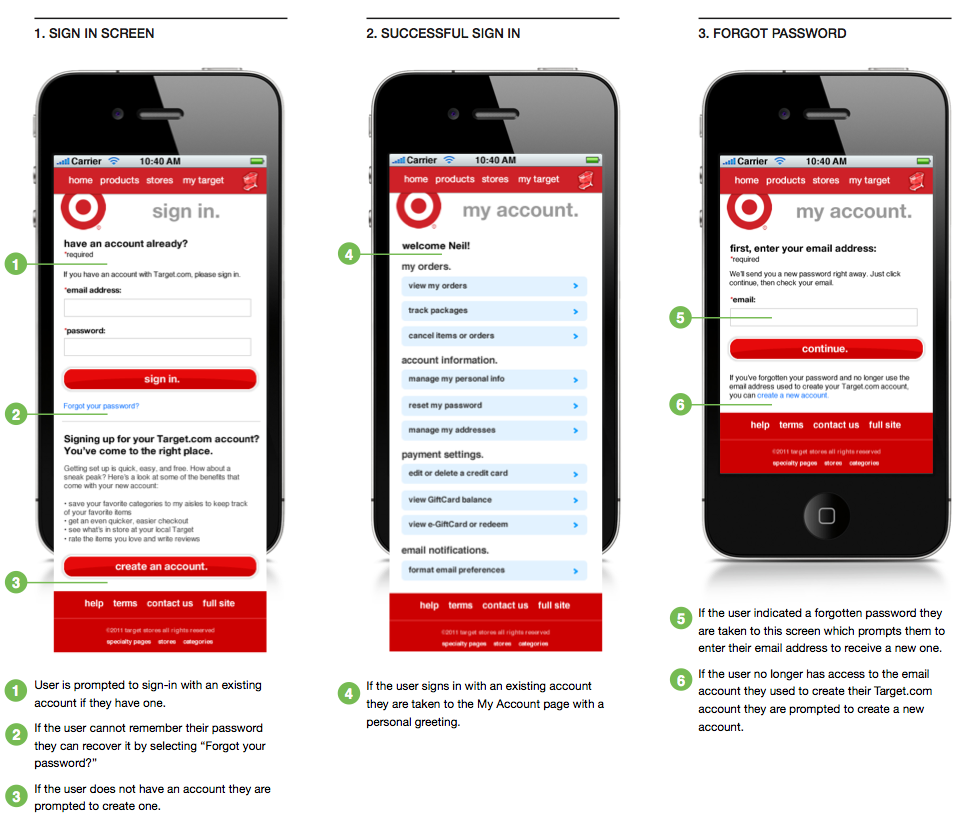 Due to our agency relationship we were never shown metrics from the redesign but Target was very happy with the new site and we won a Webby Award for Target's support of mobile devices for 2011 for this and our work on iOS and Android apps.