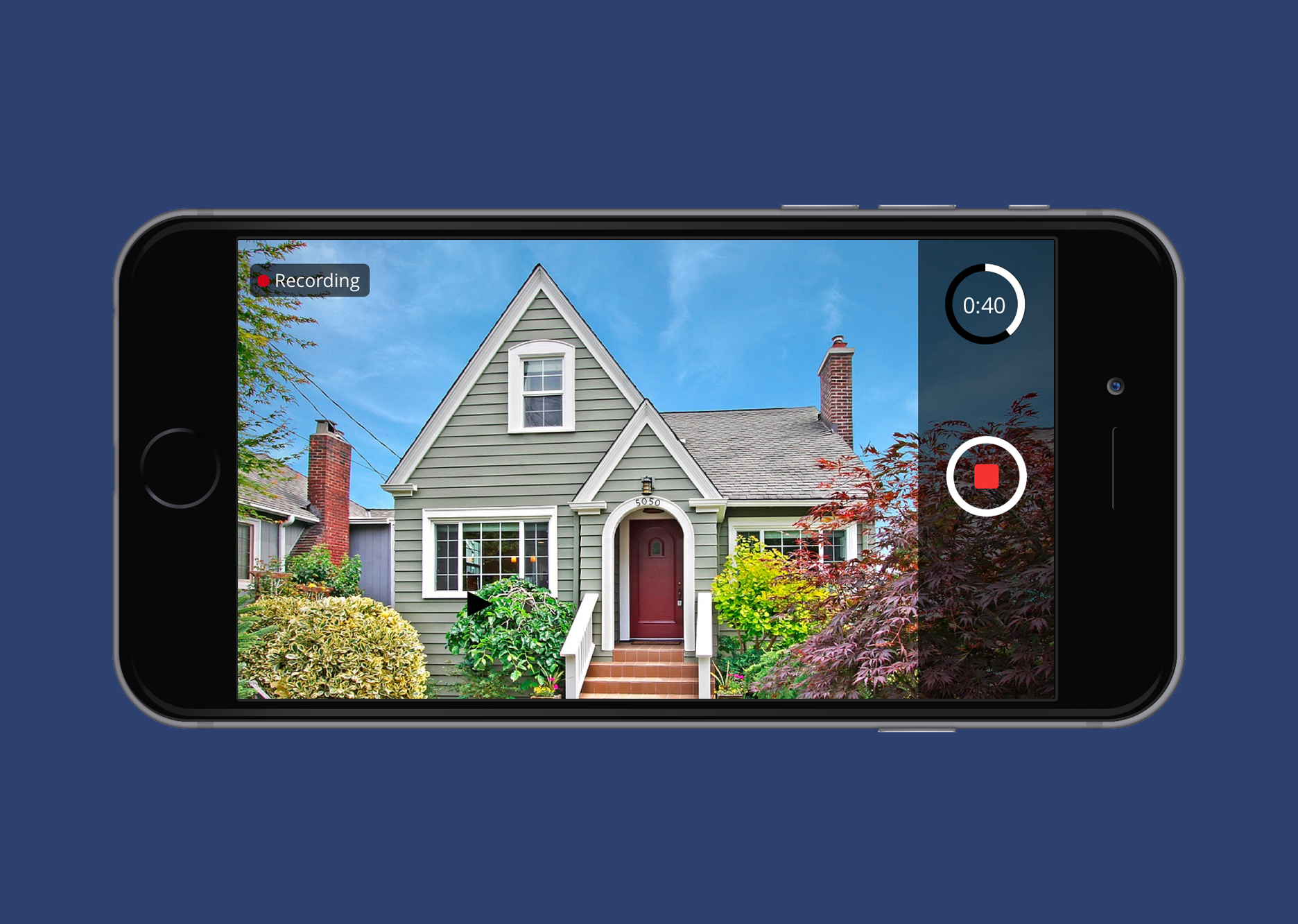 Opportunity
Video tours of real estate listings existed in a fractured, non-standardized state for many years before this project began. Some videos were set to music, some had narration, and many used a slideshow of still photos and called it a video tour.
As the largest Real Estate website in the US, we thought Zillow had an opportunity to create a simple, elegant product that could set a standard for user generated video tours in the industry going forward.
Process
Since we had very little experience creating a product like this in-house, we began the design process with user interviews. Speaking with agents and photographers around the country we quickly discovered the obstacles we were going to need to overcome for this product to be a success.
At the time of our interviews the industry was split almost 50/50 between agents who took their own photographs and those who contracted with professionals. As the product designer on this project I knew I would need to create something simple enough for an amateur photographer but with a feature set that allowed professionals to work in a way they were used to.
The first several rounds of sketches were similar to the video editing software professionals use with clips that could be trimmed, rearranged, deleted or otherwise edited into a final product. As the design process continued and early prototype testing began I became concerned that we were asking too much of our target users and decided to radically simplify the product to help users get over the anxiety they felt about creating the video walkthroughs and increase adoption.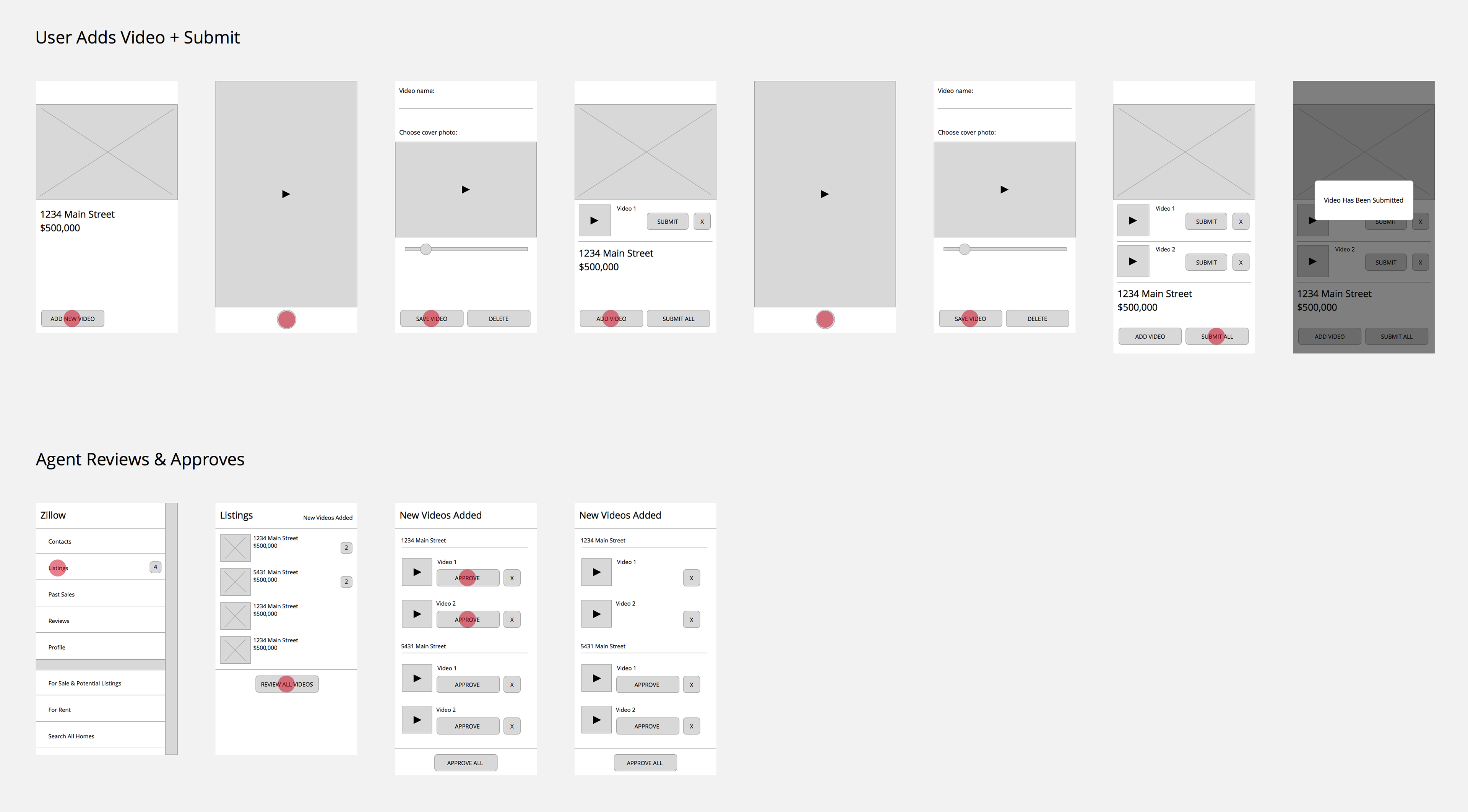 We settled on a set of constraints designed to guide novice users and create a standard for video presentation across our sites and apps. Videos were limited to a maximum length of 2-minutes to focus on highlights of the home and no sound would be captured during the walkthroughs as it created anxiety which acted as another barrier to the capture process. We also kept button interactions to an absolute minimum and users had the freedom to take one continuous walkthrough or pause and restart to create separate clips that were later crossfaded for a more professional look.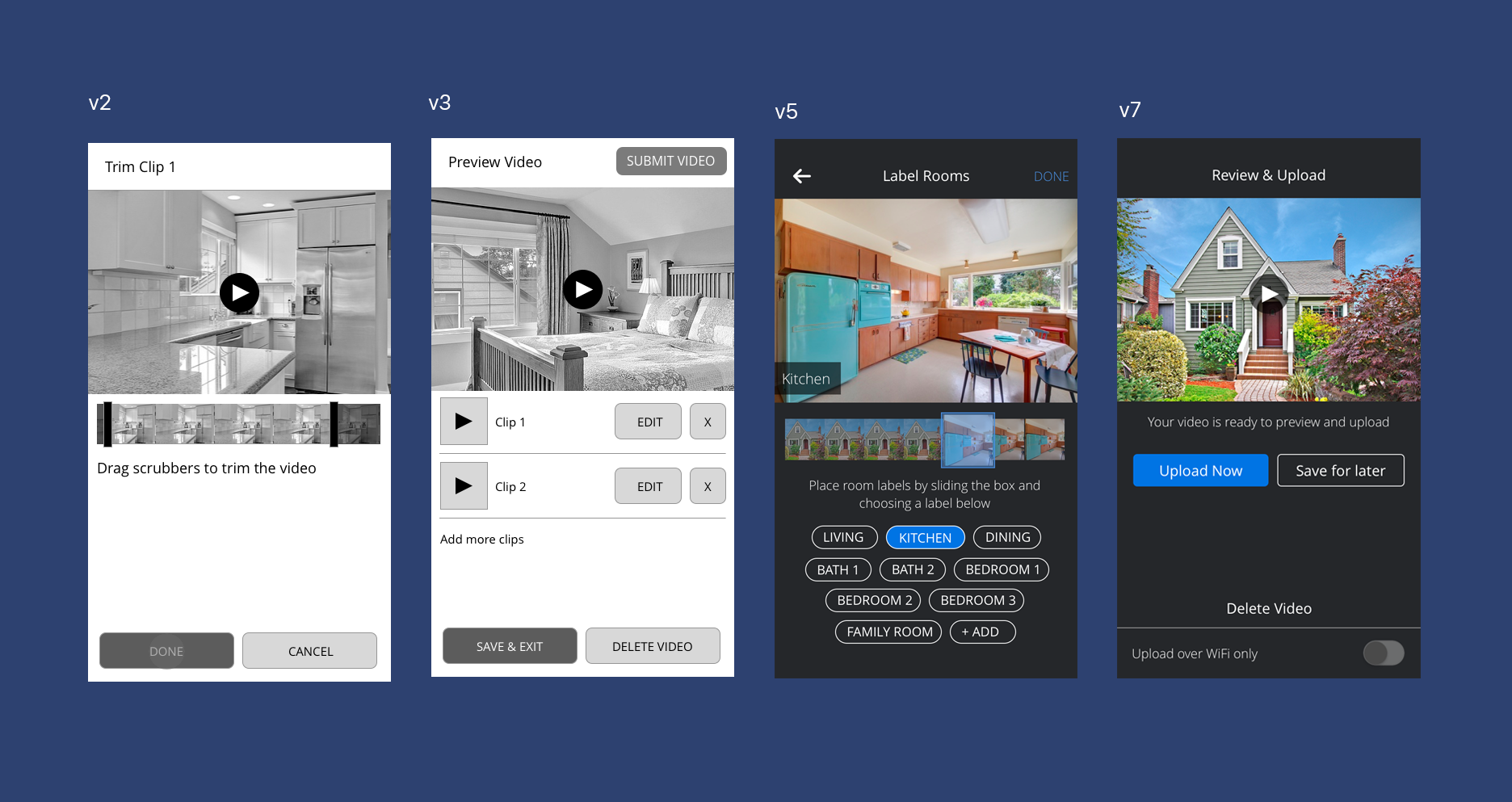 Result

Video walkthroughs launched before the main home selling season but still had strong initial adoption. Our research team spent a week in the field doing usability testing and gathering qualitative feedback. Due to our strong research and prototype testing no major usability issues were uncovered and user feedback of the capture process was very positive with almost all users indicating they would continue to use the feature going forward.

Initial adoption was strong but we did have issues with discoverability of the feature and perceived quality of the video walkthroughs. Subsequent designs iterations focused on minimizing these issues.